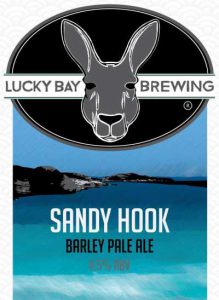 Sandy Hook – Barley Pale Ale (BPA)
Showcasing Esperance's premium barley, with a colour and foam resembling the enticing perilous shorelines of Sandy Hook Island. This barley pale ale is all about refreshment and drinkability. Saaz and Cascade hops bring a light bitterness, citrus fruit & spiciness to what is a well balanced and approachable beer.
Pairing Note: Sandy Hook is a great accompaniment to a wide variety of meals including snapper and chips.
Malt:




Hops:




ABV: 4.5%
IBU: 25