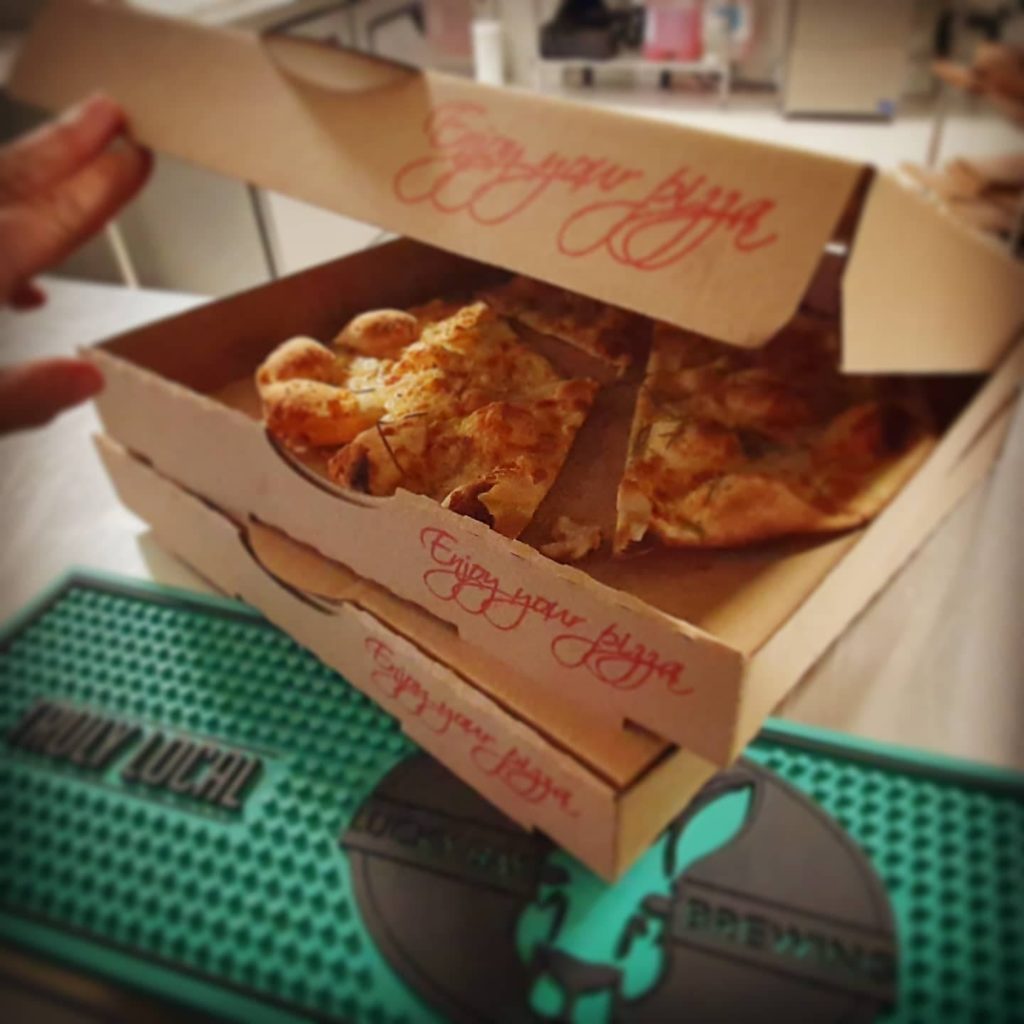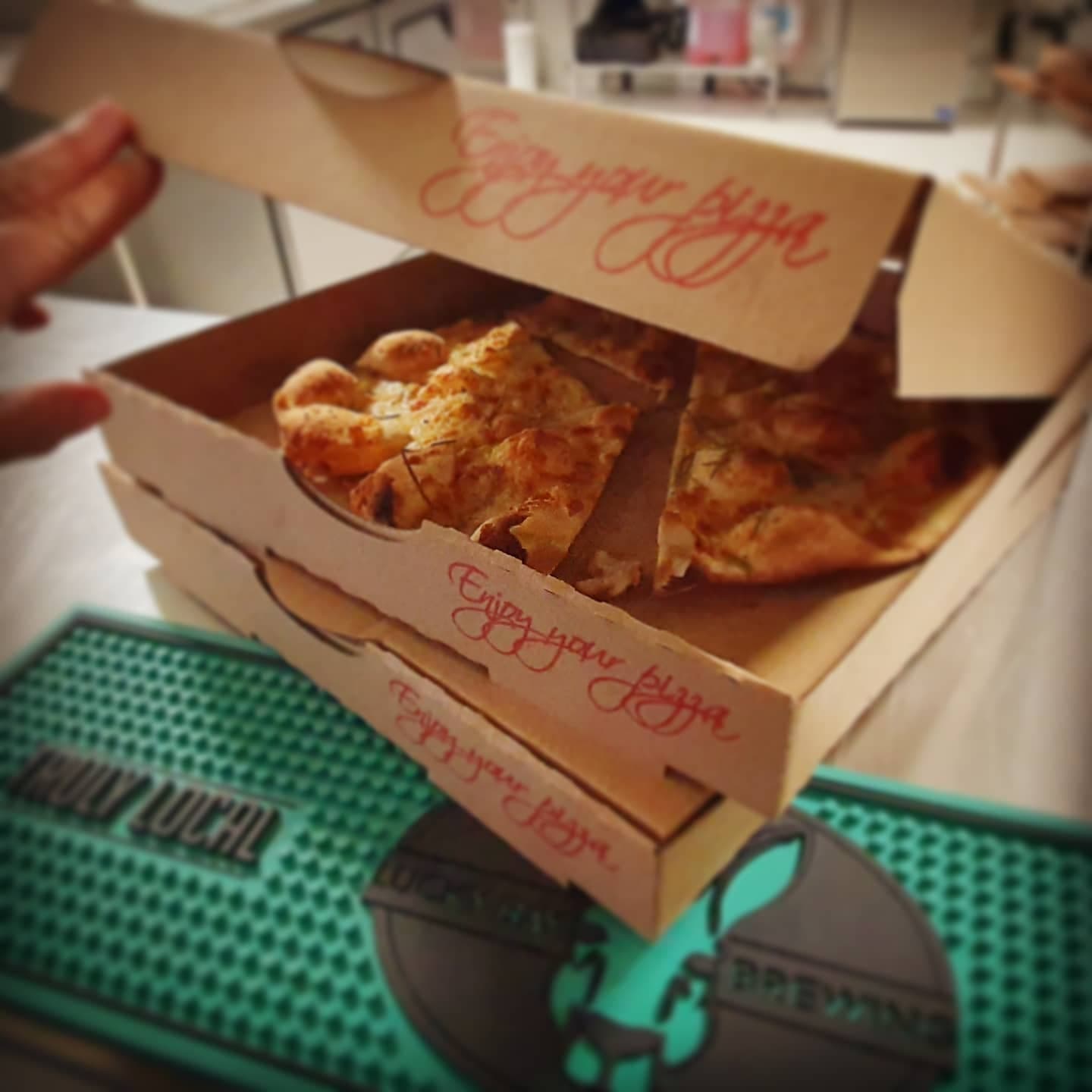 We are OPEN!… BEER and PIZZA PICK-UP SERVICE starts TONIGHT! Order online at https://luckybaybrewing.square.site/ or TEXT 0429 777 714 to place your order (we will call you back to pay by credit card). Wood fired pizza's available, and all our 1L freshly filled cans. OPEN Fri/Sat/Sun 4.30pm – 7.30pm. 
SPECIAL RULES: Drive to the rear entrance at the brewery, do NOT get out of your car, we will deliver your beers and pizza direct to your car window and text message you when it's ready. Strict hygiene is being conducted for Covid-19. Brewery toilets are not available for use while waiting. Large orders/ queries please ring Nigel 0447 631115, or Robyn 0429 881223.
We will have an online ordering system set up asap – when the internet decides to work! In the interim here is the menu: PIZZA – Queen (bacon & mushroom) $20, Pepperoni ($20), Hawaiian ($20), vegetarian ($20), Margherita ($16), large cheesy garlic bread ($12), extra meat $3, extra veg $2. BEER – 1L BIG cans: $16.50 for single can, or $13.50 each for mulitcans (ie. 2 for $27). Beer types = Sandy Hook pale ale (4.5%), Beaches to Boab blonde ale (3.5%), NEW Little Wharton witbier (3.5%), Thistle Cove scottish ale (3.2%), Skippy Rock kolsch (5.5%), Homestead saison/farmhouse ale (6%), Cyclops IPA (6%), Black Jack pirate porter (5.4%). SOFT DRINKS – bundaberg lemonade/ lemon lime bitter/ ginger beer ($3.50), Bridgetown Cidery apple cider ($5), Harvey fresh orange juice ($2.50), Coke zero ($2.50). SNACKS – various crisps ($2.50), beer nuts/ peanuts ($3), salted cashews ($6), beef jerky ($6).
There will be teething problems, we welcome feedback and ideas. THANKS everyone for your support.